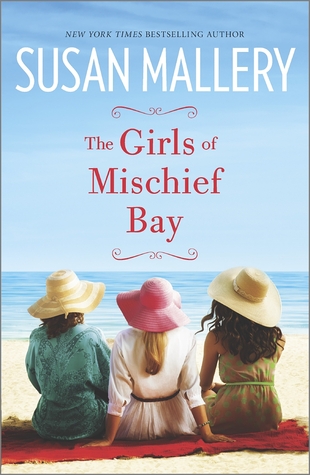 I've read a bit by Susan Mallery and thought her works were entertaining, so when this first book in a new series came out I thought I'd give it a try. A group of strong women trying to make their way in life. Never a bad plot premise.
This book surrounds three women. Nicole is running her exercise studio and dealing with a husband who up and quit his job and isn't helping around the house. Shannon has always put her career first but now has found a man that may change her view on things. And Pam isn't coping well with aging. But these three friends will help each other through tough times and try to find the appropriate path in life to take.
I can't say I really cared about Nicole or Shannon's stories. Well, maybe Nicole a little bit. But Pam was the one that I thought had the best storyline. It's not that it was any more relatable than the others, but it seemed the most developed and you could really sympathize with her emotions. She made you feel the strongest. As for the guys in the novel. They weren't as fully developed. They had some personality but the real story was with the girls. So that was a tad disappointing.
I do think that all the plots were realistic and things that various women at various stages in their lives could relate to. What it boils down to is that they have man troubles, and relationship issues. Which is a common thing, but was presented in a way that it was interesting. The writing was approachable and it moved with a solid pace. This is a sort of romance so there are mentions of sex and the like in there. So if that's not your thing, just be aware that it is there. It's a longer book, but it also has a reader's guide and some recipes in it, which extends the page count.
An enjoyable romance. It had some emotional aspects to it but by far was more of a leisure read.
**This book was received as part of the Amazon Vine program**
The Girls of Mischief Bay
Copyright 2014
401 pages